Division of Neurophysiology/Epilepsy
The Division of Neurophysiology/Epilepsy's mission is to improve the quality of life for patients with epilepsy and other seizure disorders through education, research and care through our affiliated clinical sites. Epilepsy is a disorder related to a multitude of different causes which we are more and more able to identify and target. The life of patients with epilepsy is not only affected by seizures but also through various comorbidities associated with the underlying condition, requiring a comprehensive team approach.
Learn more via the links below.
Meet our Faculty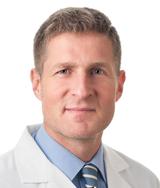 Message from the Chief