Division of Stroke and Neurocritical Care
The Division of Stroke and Neurocritical Care in The Ken and Ruth Davee Department of Neurology brings together a multidisciplinary team of physicians, scientists and educators dedicated to improving the lives of people with cerebrovascular disease and other critical neurological conditions. Through Feinberg's affiliated care sites, our clinical faculty provide state-of-the-art patient care for these most serious neurological emergencies using a personalized, evidence-based and compassionate approach. This combination of compassion and rigor can only be achieved in an academic setting, where patient care, education and research are deeply intertwined and led by nationally recognized experts across all three domains.
Learn more via the links below.
Meet our Faculty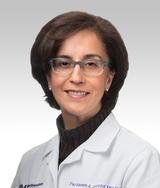 Message from the Chief