Isaac Bourgeois
PGY 4
Medical School:
University of Illinois - Urbana-Champaign
I was born and raised in Houston, Texas, but have spent much of my adult life in Utah, southern Spain, and Illinois where most of my family now resides. I came to neurology through an early interest in philosophy of consciousness and later interests in neuroanatomy and circadian physiology during medical school. I entered neurology planning to pursue further training in cognitive neurology, but during my internship at Northwestern discovered a passion for critical care. The department of neurology has been extremely supportive as I have explored my clinical and research interests. I am very happy I chose to come to Northwestern, and I would choose it again in a heartbeat! I plan to stay for fellowship training in neurocritical care and study circadian disruption in critical illness. Outside of neurology, I enjoy fine food and cocktails with my wife (and baby girl coming soon!), both at home and in Chicago's excellent restaurant scene. ​
Nupur Brahmbhatt
PGY 4
Medical School:
University of Illinois - Chicago
I went to undergrad at University of Illinois Urbana Champaign and medical school at University of Illinois Chicago. I love the city of Chicago. Some of my hobbies around here include runs by the lake, trying out the different festivals and enjoying the unique cafes every neighborhood has to offer. I plan on staying at Northwestern for combined Epilepsy/ Neurophysiology fellowship. 
Nicholas Hac
PGY 4
Medical School:
University of Virginia
I was raised in the town of Oakwood, Ohio just a few blocks away from the historic home of the Wright Brothers. There, I cultivated an interest in music and momentarily aspired to be a classical violinist. I then went to the University of Michigan (Go Blue!) where I promptly abandoned this notion and switched gears to study physics and philosophy with the intent of following my mother's footsteps to become a physics professor. Fast forward a few research projects and disastrous Michigan football seasons later and suddenly I wanted to switch to a career in medicine. Since then I found the sleuth-like practice of localizing the lesion and treating those with neurological disease fascinating and have not looked back. I'm very happy I ended up at Northwestern for residency as otherwise I would not have found my calling: dizziness. Here, I plan to pursue a fellowship in Vestibular and Otoneurology after residency and to continue caring for those afflicted with dizziness throughout my career. Outside of work, you can find me biking along Lakeshore, yelling at sports on TV, and sipping on cocktails atop the beautiful rooftop bars in Chicago.
Jose Morales
PGY 4
Medical School:
University of Chicago
I am from Aguadilla, Puerto Rico. I attended medical school at the University of Chicago, and participated in an extended curriculum program to conduct research in Computational Neuroscience and Brain Machine Interfaces. Prior to enrolling in medical school, I investigated the neuroanatomical correlates of retinogeniculate synapse refinement during critical periods of plasticity in a murine model at Harvard Medical School. I hold a Masters of Science from Imperial College London where I investigated the functional connectivity of language and memory networks associated with normative and pathological aging in the Computational, Cognitive, and Clinical Neuroimaging Laboratory.  As a resident, I led research efforts to improve stroke screening and triage, initiated the implementation of a non-invasive neuroimaging biomarker sequence, and founded a company to develop improved methods for minimally invasive diagnostics and therapeutics. I will be completing my subspecialty training in the fields of Vascular Neurology and Interventional Neuroradiology at the University of California Los Angeles. My professional interests include technology and medical device innovation to improve the diagnosis and treatment of neurologic disease, clinical trials research, and the development of novel neuroimaging sequence applications. My personal interests include spending time with my family, basketball, sailing, and song-writing. ​

Behnam Sabayan
PGY 4
Medical School:
Shiraz University of Medical Sciences
I am an adult neurology resident at Northwestern Memorial Hospital, Northwestern University, Chicago. After medical school, I received a master of science (MSc) in aging and vitality and his PhD in clinical Neuroscience from Leiden University in the Netherlands. I have been a close collaborator with Neuro-Epidemiology and Population Science lab at NIA/NIH and have published more than 60 peer-reviewed papers and have received national and international fellowships and awards to study the role of pathologies in the heart-brain axis in development and progression of brain aging. I am currently an editorial team member of Neurology® Resident & Fellow Section​ and serve as an associate editor of Journal of Alzheimer disease. I am passionate about medical journalisms and evidence based Neurology practice and would like to pursue my academic career in vascular neurology with focus on brain health and cognitive brain aging. 

Jennifer Smith
PGY 4
Medical School:
Northwestern University
I am originally from Prince George's County, Maryland. Graduated from the University of Maryland College Park majoring in Physiology and Neurobiology. I went to Northwestern for medical school and loved my time with Northwestern Neurology so much that I stayed around for residency. I am interested in pursuing an academic career in movement disorders with particular focuses in health disparities, global health, and teleneurology. I have done research and clinical rotations in South Africa and Zambia in the past. As part of the McGaw Global Scholars Program, I plan to spend a month in Zambia during fall 2019! Outside of neurology, I serve as president of the STRIVE program, a mentoring program for underrepresented minority students at Northwestern. I enjoy traveling, painting, and trying the many amazing restaurants that Chicago has to offer.​

Eunice Torres-Rivera
PGY 4
Medical School:
Universidad Central del Caribe
I was born and raised in Puerto Rico. I completed a bachelor's degree in Cellular Molecular Biology at Universidad de Puerto Rico, Rio Piedras Campus. Afterwards I attended Medical School at Universidad Central del Caribe, Bayamón, Puerto Rico. As a medical student, I developed an interest in neurological sciences which led me to pursue a residency in Neurolgy. Following residency, my plan is to pursue a fellowship in sleep medicine. Long term I sees myself practicing both general neurology and sleep medicine in academic affiliated practice. In my free time I enjoy cooking, painting, taking my dog to Milton Olive Park and riding my bike along the lake front. 

Margaret Yu
PGY 4
Medical School:
Northwestern University
I grew up in Lincoln Park, Chicago. I majored in biology at Northwestern University and also attended Northwestern Medical School. My food recommendation is to eat dimsum at MingHin on Archer Street. In my spare time I love doing DIY projects around my apartment and attending barre fitness classes. My future plans involve doing a stroke fellowship and then becoming a neuro-hospitalist.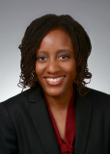 Jakita Baldwin
PGY 3
Medical School:
Northwestern University
I am a native Chicagoan. I received a Bachelor's of Science Degree in Biology with a concentration in Cellular and Molecular Biology from Hampton University in 2011.  I went on to receive my MD degree from Northwestern University Feinberg School of Medicine in 2017. During medical school, I worked on Community Participatory Research under Northwestern's Cognitive Neurology and Disease Center, learning the impact of burden on caregivers of patients with dementia, specifically within Chicago's African American Community. I am now participating in the Health Equity and Advocacy Clinical Scholars Program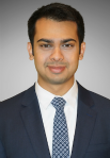 Nikhil Dhuna
PGY 3
Medical School:
Northwestern University
I grew up in a small city in Iowa, but came to Northwestern for my undergraduate education and has stayed ever since. In my free time, I enjoy spending time in the outdoors, biking lakeshore drive, playing tennis, and going golfing. ​Within neurology, I am still exploring the field although after a year of training I have already gained a passion caring for patients with complicated neurologic disorders and helping to counsel and guide them through the process of treatment. 

Alexandra Moise
PGY 3
Medical School:
University of Cincinnati
I graduated from Boston University with a major in Biology and minor in Spanish.  I went on to medical school at the University of Cincinnati College of Medicine where I discovered my interest in Neurology. In between my 3rd and 4th years of medical school, I took a year to work in the lab of Dr. Joseph Mazzulli at the Feinberg School of Medicine, looking into the pathway involving glycosphingolipids and alpha-synuclein accumulation in Parkinson's Disease.  I am currently enjoying my time as a Neurology resident and pursuing further clinical research interests. 

Mengxuan Tang
PGY 3
Medical School:
Washington University
I was born in Tianjin, China, moved to Dallas with my parents at age 10, then moved on to New Jersey for college, St. Louis for medical school, and New York City for my preliminary medicine year. However, I have never lived in a locality with as much wind chill as Chicago. My preferred name sounds nothing like my legal name (it's short for Josephine).I enjoy napping in art museums, cycling, and photographing my enormous collection of succulents. I'm interested in a career in neuro-critical care.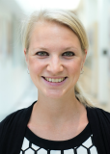 Sara Doyle
PGY 3
Medical School:
University of Rochester
I was born in Evanston IL. I got my undergraduate degree in Chemistry from Carleton College in Minnesota. Post-college, I spent a couple years working in public health and travelling the Americas before making my way back up north to Rochester NY for medical school. Back home in Chicago, I spend non-work time biking around the city, trying to grow plants on a fire escape and eating deep dish pizza.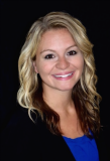 Christina Lineback
PGY 3
Medical School:
University of Michigan
I was born and raised in Michigan. I attended the University of Michigan for both undergrad degrees and medical school. While in school, I spent a decade mixing drinks, working at a local restaurant in Ann Arbor. During that time I also discovered a passion for neuroscience and spent many years conducting clinical research in the neurogenetics department. I love to spend my time off traveling and rollerblading. At work I'm known for my dad jokes. I love living in Chicago - enjoying all of the food and events the city has to offer. I am looking forward to continuing my residency in neurology at Northwestern and am grateful for my outstanding colleagues.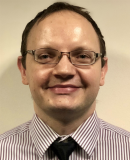 Rafal Sobota
PGY 3
Medical School:
Vanderbilt University
I was born some time ago in Krakow, Poland. I moved to Chicago in 1998, just in time for Michael Jordan to retire and for the Bulls to decide that competitive basketball was no longer of interest to them. Once I got over that, I went on to study Biological Chemistry at the University of Chicago, where I developed an interest in research and Medicine. I joined the MSTP program at Vanderbilt University and graduated with a PhD in Genetic Epidemiology. During my PhD training I studied malaria in Mali as part of the Fogarty International Clinical Research Scholars program, and wrote my thesis on genetic predisposition to tuberculosis in East Africa.  I fell in love with Neurology in Medical School, both in the classroom and on the wards. Going forward, I plan on combining my clinical and research interests as part of the PSTP program at Northwestern. I want to explore the interaction between host and pathogen genetic variation, and how it influences the clinical trajectory of a given Neuroinfectious disease.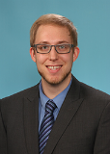 Jordan Standlee
PGY 3
Medical School:
Washington University
I was born and raised in the suburbs around Seattle, WA. I completed undergraduate studies at the University of Washington in Seattle, with a major in psychology. For medical school, I attended a very similar-sounding, yet different school: Washington University School of Medicine in St. Louis. In my spare time, I am an avid board game player. Other hobbies include watching movies, cooking new recipes, and losing at bar trivia.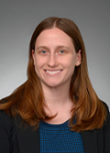 Sarah Brooker
PGY 2
Medical School:
Northwestern University
I was born and raised in Plymouth, Minnesota where I spent most of my free time figure skating and playing violin. I went to Yale for undergrad where I studied molecular, cellular, and developmental biology and discovered my interest in research. I then moved out to Chicago to join the Northwestern MSTP program. For my PhD I studied pathways involved in governing hippocampal neural stem cell proliferation and investigated the role of hippocampal neurogenesis in regulating behavior. I find all areas of neurology fascinating but I'm particularly interested in neurodegenerative diseases and movement disorders. On my days off I like to spend time with friends and family exploring all of the great restaurants in Chicago.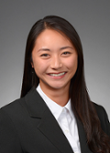 Deborah Huang
PGY 2
Medical School:
Northwestern University
I am originally from Fremont, CA, and attended college at Washington University in St. Louis. In college, I majored in biochemistry & molecular biology, with a minor in public health. My college research was on a DNA replication protein found within the Mycobacterium genus, including the species M. tuberculosis. I subsequently attended medical school at Northwestern University Feinberg School of Medicine. My family goes to Tahoe every winter, so I enjoy snowboarding whenever I have the chance. Other hobbies include salsa dancing and going to music concerts throughout Chicago.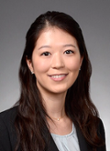 Jessica Lee
PGY 2
Medical School:
Northwestern University
Jess was born & raised in NY/northern NJ and attended Wellesley College, where she graduated magna cum laude with a BA in Biological Sciences. Following graduation she spent two years in a basic science laboratory in Boston, investigating the relationship between APOL1 risk variants, vascular dysfunction and nephropathy in African populations. She moved to Chicago in 2014 to attend the Northwestern Feinberg School of Medicine, where she discovered her interest in neurology and is excited to be staying on for residency. In her free time she enjoys traveling, trying out new baking recipes and watching The Great British Bake-Off.

Shubadra Priyadarshini
PGY 2
Medical School:
University of Michigan
Hi everyone, my name is Shuby! I'm from the lovely state of Michigan, went to undergrad at Washington University in St. Louis, and then back to my home state for medical school at University of Michigan. I wasn't sure what I'd specialize in until I did my neurology clerkship during M3 year. I loved the thoughtful approach to diagnoses, the variety of pathologies, and the patient interactions. During interview season, Northwestern had everything I wanted in a residency program: great clinical training in a supportive environment, fun and approachable residents and faculty, all in a great city. In my free time, I like running, exploring bars and restaurants around Chicago, and watching charming TV shows with low stakes like The Great British Bake Off.

Leonard Sokol
PGY 2
Medical School:
University of Cincinnati
I am a PGY-2 resident in Adult Neurology and was born and grew up in Dayton, Ohio, a small town north of Cincinnati. I graduated from the University of Cincinnati College of Medicine after studying computer information systems and neuroscience at Carnegie Mellon in Pittsburgh, Pennsylvania. In my free time, I enjoy writing, exercising, and trying new restaurants in Chicago.

Brian Stamm
PGY 2
Medical School:
University of Michigan
I grew up in Erie, Pennsylvania and then attended Boston College, where I majored in Biochemistry. My interest in neuroscience began in college, when I worked at Boston University's Chronic Traumatic Encephalopathy Center and studied the long-term sequelae of sub-concussive hits to the brains of athletes. After college graduation, I moved to Munich, Germany and spent a year studying attention networks using fMRI as a Fulbright Scholar at Ludwig Maximilian University. I then attended the University of Michigan for medical school, where I worked on projects ranging from the use of advanced imaging to characterize neurodegenerative diseases, such as ALS, to health services and disparities research in stroke and dementia. My clinical interests within Neurology are similarly broad, and I look forward to further refining these during residency. I chose Northwestern's program for its strength in many different neurological subspecialties, ample opportunities for research, and most importantly, the people—caring mentors, co-residents and program leadership. When I'm not in the hospital, I enjoy playing and listening to music, running, exploring Chicago's food scene, catching up with friends and spending time with my wife.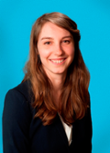 Elizabeth Sugg
PGY 2
Medical School:
Virginia Tech Carilion
I am originally from Winston-Salem, NC and completed undergrad at Washington University in St. Louis with a major in Philosophy-Neuroscience-Psychology and minor in Biology. After graduation, I moved back to NC where I conducted research on rheumatoid arthritis at UNC Chapel-Hill. I attended medical school at Virginia Tech Carilion, where I also studied the role of collagens in peripheral nerve circuit formation. I completed my preliminary medicine year at Rush University Medical Center. In my free time, I enjoys dance (ballet and tap) and taking walks with my husband and dog.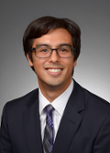 Matthew Techy
PGY 2
Medical School:
Northwestern University
My name is Matthew Techy and I am from Monrovia, California.  Most of my childhood was spent playing soccer year round and continued through my teenage years.  I developed an interest in neurology in high school when I started to get migraines and decided to learn more about them.  I wanted to leave California and experience a new part of the country, so I went to Washington University in St. Louis where I majored in anthropology, with a focus on cultural anthropology.  For 2 years I was a laboratory technician in a pediatric orthopedics genetics lab and also did migraine research at Huntington Medical Research Institutes in Pasadena, CA, under the supervision of Dr. Michael G. Harrington.  After I graduated from college, I decided to take a year off back home and was a special education instruction aide, teaching middle school mathematics, while applying to medical school.  I found myself back in the Midwest at Northwestern University Feinberg School of Medicine.  I was drawn to neurology throughout my time at Northwestern and did a research project on predictors of post-stroke depression.  In my third year, I presented a poster at the AAN National Meeting in Boston about a case of isolated, chronic inflammatory pinealitis.   In my free time, I like to watch soccer (Go Newcastle!), run, and sleep.  I am excited to return to Northwestern for my neurology residency and continue to learn from the amazing faculty members within the department.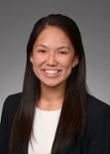 Toni Cao
PGY 1
Medical School:
Northwestern University
I am originally from the Chicago suburbs. After majoring in neuroscience at Vanderbilt, I went to Northwestern for medical school. I am interested in neuro-oncology, as well as teaching. In my spare time I like to play tennis, run on the lakefront trail, listen to music, and watch any and all good TV shows. 

I am so excited to stay at Northwestern for residency in my favorite city!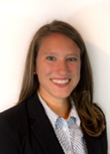 Rebecca DiBiase
PGY 1
Medical School:
Johns Hopkins University
I grew up in Wellesley, Massachusetts and attended Tufts University for college, where I majored in International Relations and Biology. During my time at Tufts, I played on the national championship softball team and worked at a medical clinical in Guatemala with the Timmy Global Health organization. After college, I worked for a year at Boston Children's Hospital before heading to Johns Hopkins for medical school. During my five years in Baltimore, I also obtained an MPH from the Johns Hopkins Bloomberg School of Public Health and worked on a number of international medical education projects. I am excited to continue to pursue her passion for medical education and global health during my residency in Neurology at Northwestern.

Juan Deliz Gonzalez
PGY 1
Medical School:
Washington University
I was born and raised in San Juan, Puerto Rico. I attended Columbia University in New York City and completed a bachelor's degree in Neuroscience and Behavior. I moved to St. Louis to obtain my medical degree at Washington University School of Medicine. During medical school, I developed interests in patient advocacy, medical education and research in health disparities. In my spare time, I enjoy watching movies, going to local theaters, playing board games with friends and family, catching up on my favorite television series, and discovering new restaurants. I am very excited to explore Chicago during residency!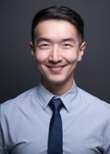 Dan Tong Jia
PGY 1
Medical School:
Columbia University
I was born in China and raised mostly in Toronto, Canada. Hailing from the true north, I enjoyed ice skating, as well as photography and classic music, and participated in various school bands playing the piano and French horn. I attended McGill University where I studied neuroscience as my major and conducted research investigating the role of radial glia in visual development as well as the role of micro-dosed lithium in Alzheimer's Disease. Through my volunteering experience as a musician in the Royal Victoria Hospital inpatient wards, and as an elementary school teacher in Montreal, I was inspired by the profound impact of physicians and educators and made the move down to the big apple to attend medical school at Columbia University. Alongside incredible classmates and mentors, I helped to create the first student-run free health clinic for LGBTQ youths in New York City, Q Clinic, that provides appropriate health screenings, vaccinations and prophylaxis for at risk patient. I conducted research that investigated biomarkers for immunotherapy efficacy in melanoma, and sociodemographic and interventional factors that impact outcomes in neuroinfectious and neuroinflammatory patients. Outside of the classroom confines, I continue to enjoy nature photography on my travels, marathon running to substantiate his eating habits, as well as weekend hike in the Hudson Valley. I am beyond excited to spend the next four years and more in Chicago.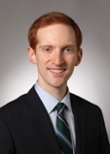 Glenn Harris
PGY 1
Medical School:
Vanderbilt University
I am originally from West Windsor, NJ. I attended Washington University in St. Louis for my undergraduate studies, majoring in biology with a concentration in neuroscience. After a year working as a medical scribe, I then attended Vanderbilt for medical school. In addition to my studies, I also was the president of Careers in Medicine, the Lead Student Affiliate Advisor for Gabbe College, and president of the American Medical Association chapter. I have multiple publications in neurology journals, have given a podium presentation at the American Academy of Neurology, and have worked on health insurance reform in Tennessee. Outside of work/school, I enjoy traveling, trying new restaurants, singing, and the sport of fencing. I will complete my internship at Santa Clara Valley Medical Center in San Jose, CA, before arriving in Chicago. I am proud and thankful to be a member of the Northwestern team, and look forward to contributing to the world-class Department of Neurology. 

Siyuan Liu
PGY 1
Medical School:
University of Illinois
I was born in Chengdu, China and is a connoisseur of Sichuan food. I grew up in North Carolina and Florida but am a big fan of winter weather. I obtained my bachelor's in Chemical Engineering from Cornell University and completed my medical training at the University of Illinois at Urbana-Champaign. Concurrently, I finished my PhD in neuroscience at UIUC and my thesis work was on understanding emergent behaviors of neuronal networks in engineered microenvironments. I am interested in academic neuroscience and focusing on either neuro-ICU or epilepsy for fellowship training. Outside of work I am a massive foodie and enjoy cooking, eating, and board games, all at the same time, and usually with my fiancé and friends.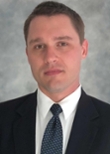 Eric Moffet
PGY 1
Medical School:
University of Wisconsin
I have spent life on the move: I grew up in Michigan, Tennessee, and Arizona, served in the Navy, completed undergraduate and graduate degrees at Arizona State University, then traveled the world and conducted humanitarian work before earning my MD at the University of Wisconsin. My interests include acute care of patients with neurological injury and disease, high-density EEG research, global health, advocacy and policy, as well as emergency preparedness and disaster response. I love to travel, having visited more than 30 countries, and enjoys horticulture, my cat Charlene, canyoneering, climbing, and backcountry backpacking. I'm an avid ASU and UW sports fan, and live to play basketball against my wife. I am excited to embark on this next chapter in Chicago. I'm thrilled to undertake neurological training at Northwestern, where I aim to foster my passion for neurology while building a career based in patient care, leadership, and research.
Anthony Rosenberg
PGY 1
Medical School:
University of Iowa
I was born in Park Ridge, Illinois and grew up in the northwest suburbs of Chicago. I started college as a jazz studies and saxophone performance major before changing course and pursuing a degree in neurobiology from the University of Iowa. Upon completion of my undergraduate degree, I found work as a research technician in Dr. Kristin Swanson's mathematical neuro-oncology lab. I returned to the University of Iowa for medical school and found myself continually drawn to the complexity and, in some circumstances, the mystery of neurological diseases. While in Iowa, I served as a medical student ambassador often hosting STEM events for kids in the area and participating in prospective medical student interviews. 

In my free time, I enjoy playing my saxophone, cooking/exploring new restaurants, basketball, and spending time with my partner Trista and family in the Chicagoland area (including two incredible nephews). While I will miss all of my friends and colleagues in Iowa City, I am elated to be returning to Chicago to continue my training at Northwestern!