Neurology faculty, residents volunteer at CommunityHealth Clinic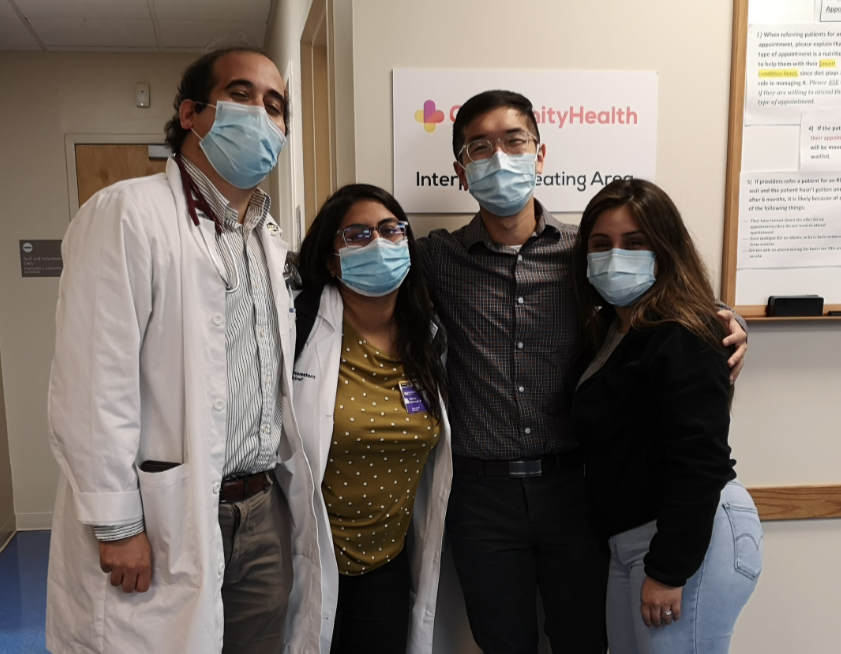 May 17, 2022
As part of the efforts of the Neurosciences Health Equity, Diversity, and Inclusion Committee, neurology faculty and residents have been volunteering their time at the CommunityHealth Clinic in West Town, Chicago, in recent months.
One of the HEDIC's focus areas is clinical care and health equity, through which the HEDIC aims to develop and work toward actionable and sustainable programmatic enhancements for providing Northwestern Medicine's exceptional quality healthcare to socioeconomically disadvantaged patients. Faculty and residents have providing expert neurological care to this population on Saturday mornings.
"Not only is it a unique opportunity to give back to the underserved community here in Chicago, but it also allows us to hone our bedside clinical skills to do best for our neurology patients," said Dan Jia, PGY-3. "We have evaluated and managed a wide diversity of neurologic complaints, including newly diagnosed myasthenia gravis, intractable migraines and epilepsy, as well as performed hands-on procedures such as occipital nerve blocks."
More about the HEDIC:
It has been increasingly recognized that organizations that incorporate a variety of individuals with differing backgrounds and viewpoints thrive more so than less inclusive ones. Moreover, longstanding structural barriers have combined to make it more difficult for underrepresented groups to gain parity in many aspects of achievement in medicine and science. The loss of these voices reduces the strength of an organization and requires active measures to rectify the situation. Recognizing these issues, the Departments of Neurosurgery and Neurology in 2020 chartered a joint committee: the Neurosciences Health, Equity, Diversity, and Inclusion Committee.