Division of Movement Disorders
As part of The Ken and Ruth Davee Department of Neurology, the Division of Movement Disorders supports the educational, research, and patient care activities of the department related to Parkinson's disease, essential tremor, dystonia, ataxia, and other movement disorders.
Our division chief is Tanya Simuni, MD, who also is the director of the Parkinson's Disease and Movement Disorders Center.
Learn more via the links below.
Meet our Faculty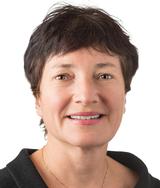 Message from the Chief