Division of Behavioral Neurology
The Behavioral Neurology Division offers patient care, teaching, and fellowship training related to brain diseases that impair memory and behavior. The Division overlaps with components of the multidepartmental Cognitive Neurology and Alzheimer's Disease Center (CNADC) of the Feinberg School of Medicine. This organization allows the Behavioral Neurology Division to share relevant CNADC resources and programs.
Learn more via the links below.
Meet our Faculty
Assistant Professor of Neurology (Behavioral Neurology), Psychiatry and Behavioral Sciences and Weinberg College of Arts and Sciences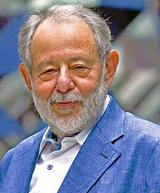 Message from the Chief