Neuroinfectious Disease Research
Below are the labs and faculty who study the clinical, radiological, immunological, histological and molecular aspects of neuroinfectious diseases.
Labs
 Koralnik Lab

Dr. Koralnik's lab studies viral effects on the nervous system.
Research
The laboratory of Igor Koralnik, MD, studies how viruses affect the nervous system. These include SARS-CoV-2 in patients with COVID-19, HIV in patients with substance use, as well as the entire virome in patients with neurodegenerative diseases. In addition, the Koralnik Lab is involved in global neurology research with international partners.
For more information and publications see the faculty profile of Igor Koralnik, visit the Koralnik Lab or the Program for Global Neurology.
Publications
See Dr. Koralnik's publications on PubMed.
Contact
Faculty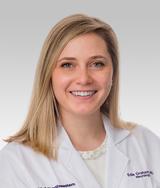 Assistant Professor of Neurology (MS/Neuroimmunology) and Neurology (Hospital Neurology)