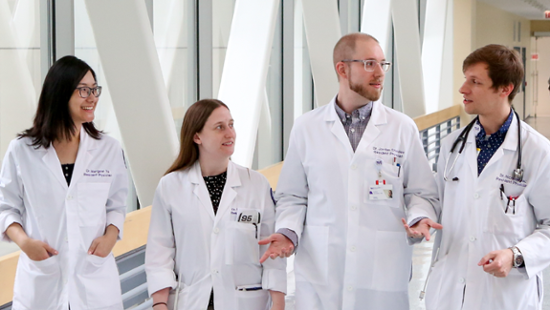 Neurology fellowships provide specialized education and training after residency. Our fellows graduate with first-rate clinical and research experience that leads to successful careers and significant contributions to the field of neurology.
Fellow Perspectives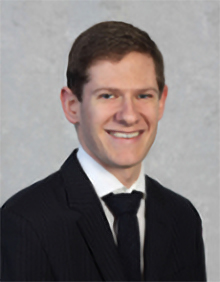 Brian Stamm, MD, Class of 2023
"I will forever be thankful for my training at Northwestern's Vascular Neurology Fellowship. There was an optimal balance between clinically rigorous rotations and the time/resources to pursue high-impact research and other academic projects. I had outstanding mentors in both the Vascular Neurology and Neurocritical Care Divisions, many of whom I continue to collaborate with after fellowship. Additionally, Chicago is truly a city with something for everyone. I had a blast!"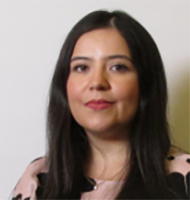 Gina Perez-Giraldo, Class of 2023
Neuroimmunology/Multiple Sclerosis
"This program has given me extensive academic training, our weekly Neuroimmunology conferences have made me knowledgeable, and the exposure to patient care is abundant and diverse, which has allowed me to feel comfortable with complex Neuroimmunology cases."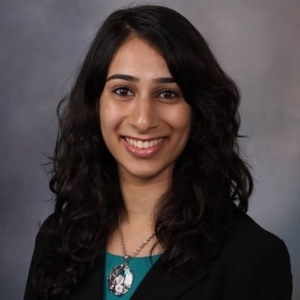 Sushma Kola, Class of 2023
Movement Disorders
"As a fellow in a large academic program, I have had the privilege of learning how to manage a variety of movement disorders from a diverse group of experts in the field. In addition to patient care, I have been working towards a certificate in medical education and serve as a sub-investigator in several clinical trials. Lastly, my dedicated mentors have helped me publish first-author research papers and get involved in community outreach…all while still in my 1st year of fellowship!"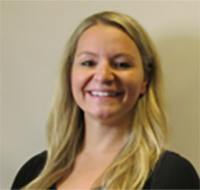 Christina Lineback, Class of 2022
Vascular Neurology
"Northwestern offered a training environment that supported multiple components of my career goals. It has ample clinical exposure as a major stroke referral center. As a former resident, I saw firsthand the collaborative nature of the interventional, intensive care and stroke teams to provide multidisciplinary care to our stroke patients. In addition, the resources for answering research questions and the investment of the faculty is outstanding. Lastly, Chicago is an amazing place to live and work. Our culture within the Neurology Department fosters well-being personally and professionally."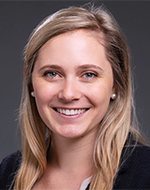 Edith Graham, Class of 2021
Neuroimmunology/Multiple Sclerosis
"At Northwestern, I have a sense of being a part of something great. The opportunity for personal and career growth here is immense. I love being able to collaborate with multiple departments and drop into various clinics. All of the attendings are super welcoming. As a fellow, I get to take part in clinical trials for MS treatments and discuss interesting cases every week at our neuroimmunology conference."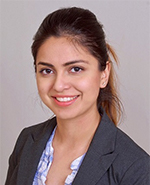 Monika Manchanda, Class of 2021
Vascular Neurology
"The biggest draw for me about Northwestern Vascular Neurology was the outstanding mentorship and the quality of research and training, where I could be intellectually stimulated and challenged. Exploring and immersing myself in the rich history and landscape of Chicago was the icing on cake. Between wards, stroke codes, ICU, clinic, Chicago museums and restaurants - each day was a thrill!"
Get In Touch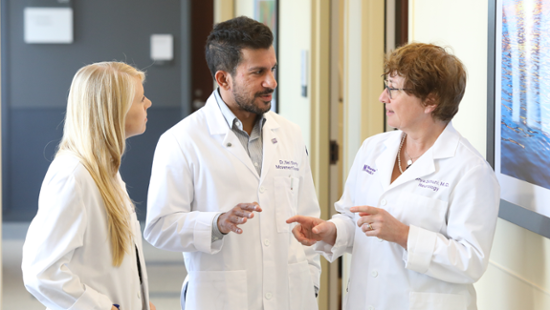 We welcome inquiries pertaining to our fellowship programs. Please visit our Contact Us page for specific program contacts or email neurologyfellowships@nm.org for more information.
Committed to Health, Equity, Diversity & Inclusion
Our department strives for an environment where all individuals can embrace their identities, find belongingness, and promote health equity, social justice and advocacy. The Neurosciences Health, Equity, Diversity & Inclusion Committee (HEDIC) was developed to foster a culture of diversity and inclusion in the Neurosciences at Northwestern University Feinberg School of Medicine.
LEARN ABOUT THE COMMITTEE