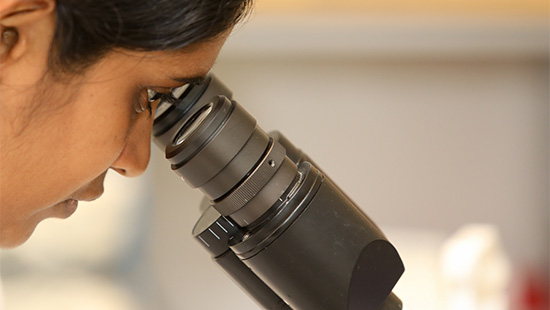 Research Labs
The Ken and Ruth Davee Department of Neurology at Northwestern University Feinberg School of Medicine is invested in basic, translational and clinical research across the broad range of conditions and specialties within the field of Neurology. Learn more about our research labs using the link below.
Clinical Trials
Nearly 50,000 patients and volunteers take part in clinical trials and research studies at Feinberg each year. Browse our list of actively recruiting neurological trials to learn more and find out how you may be able to participate.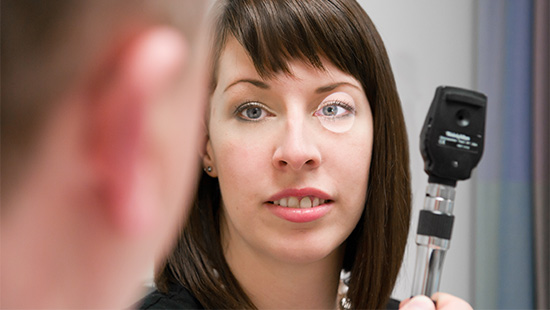 Areas of Research
Circadian Rhythms and Sleep Research
Investigates the function of sleep with the intent to improve the treatment of sleep disorders.
About Sleep Research
Cognitive Neurology and Alzheimer's Disease
Focuses on the scientific study of neurological diseases that interfere with cognition and behavior from basic science to clinical trials and social and behavioral investigations.
About Neurological Diseases
Developmental and Regenerative Neurobiology
Seeks to understand mechanisms regulating development of the nervous system and use of developmental principles and tools such as stem cells and growth factors to regenerate or repair the damaged adult nervous system.
About Neurobiology
Epilepsy and Neurophysiology
Researches drugs, new technologies and enhanced imaging to improve safety, diagnostic accuracy and outcomes of patients with seizures.About Neurophysiology
Movement Disorders
Pursues diverse research related to
complex movement disorders, 
including clinical trials, patient outcomes, quality-of-life studies and basic science research.
About Movement Disorders
Neurocritical Care
Seeks to understand neurocritical care disorders to improve outcomes of the neurocritically ill patient.
About Neurocritical Care
Neuroimmunology
Studies novel agents and therapeutics to advance the understanding of multiple sclerosis and related inflammatory diseases and continually improve treatment options.
About Neuroimmunology
Neuroinfectious Disease
Studies the clinical, radiological, immunological, histological and molecular aspects of neuroinfectious diseases.About Neuroinfectious Disease
Neuromuscular Medicine
Conducts groundbreaking research on neuromuscular disorders translating basic science research into new and more effective clinical trials and interventions.About Neuromuscular Medicine