Paving the way for precision medicine through novel neurogenetics research
April 4, 2023
For many neurological diseases, such as Parkinson's disease and amyotrophic lateral sclerosis (ALS), conventional drug development strategies have barely scratched the surface in curing the disease in patients.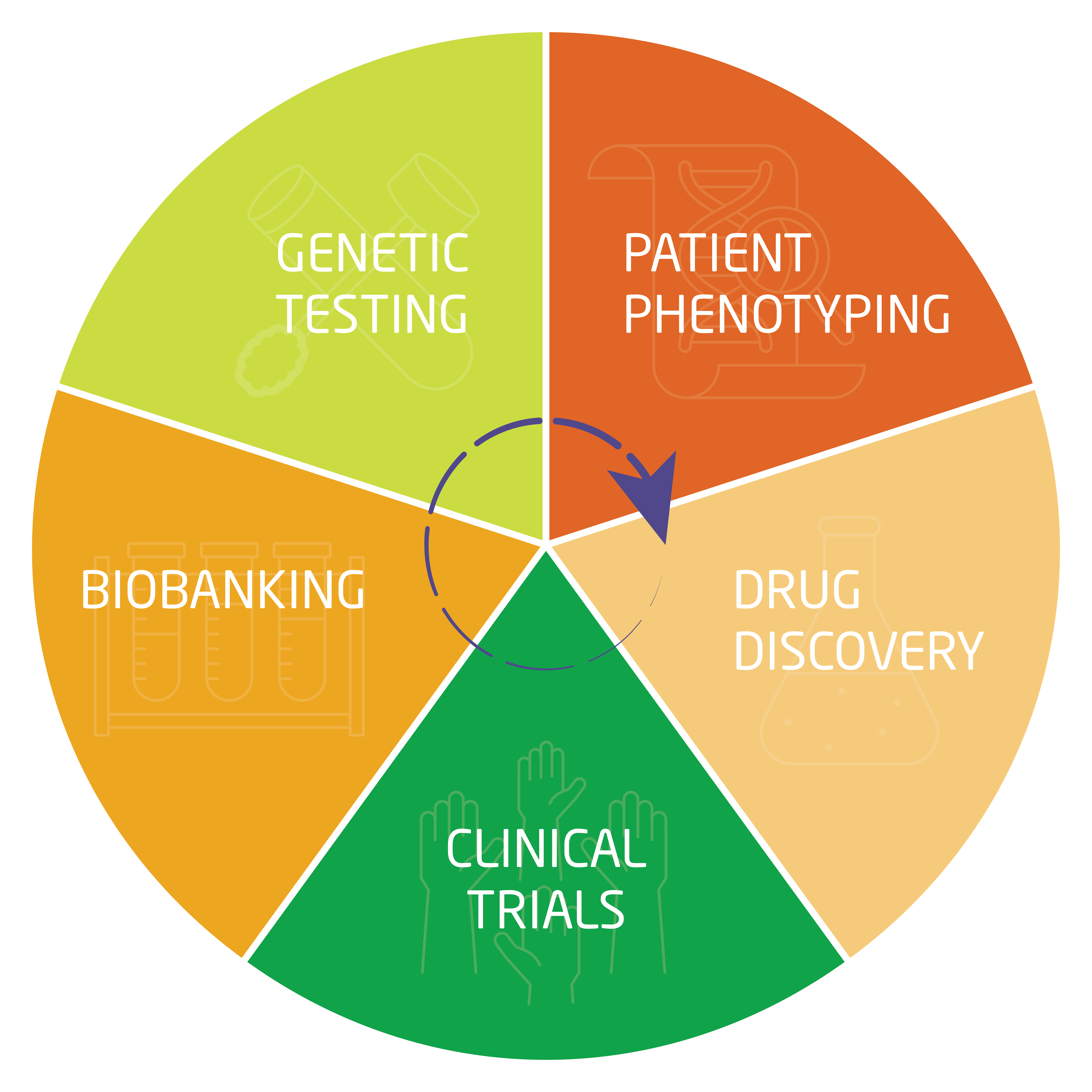 Scientists at Northwestern are taking a finer approach: by holding up the magnifying glass to patients' DNA to spot trends in disease presentation and develop new treatments targeted to individual patients.
The Simpson Querrey Center for Neurogenetics promotes integrated and multidisciplinary approaches to biobanking, genetic testing, patient phenotyping, drug discovery, and clinical trials — the core tenets of its mission.
"We believe that through collaborations we have the potential to develop new treatments for neurological disorders," says Dimitri Krainc, MD, PhD, director of the Center for Neurogenetics and chair of the Ken & Ruth Davee Department of Neurology. "We owe this to patients who suffer from these disorders and to their families."
Biobanking
A robust biobank, or biorepository, has become a key resource for scientists seeking to uncover the rare causes of neurological diseases, explains Rizwan Akhtar, MD, PhD, a physician-scientist in the Movement Disorders Division and member of the Center for Neurogenetics.

These collections of blood, plasma, spinal fluid, and other biological samples, especially when analyzed en masse, provide a treasure trove of genetic and phenotypic information that scientists can use to shape research questions.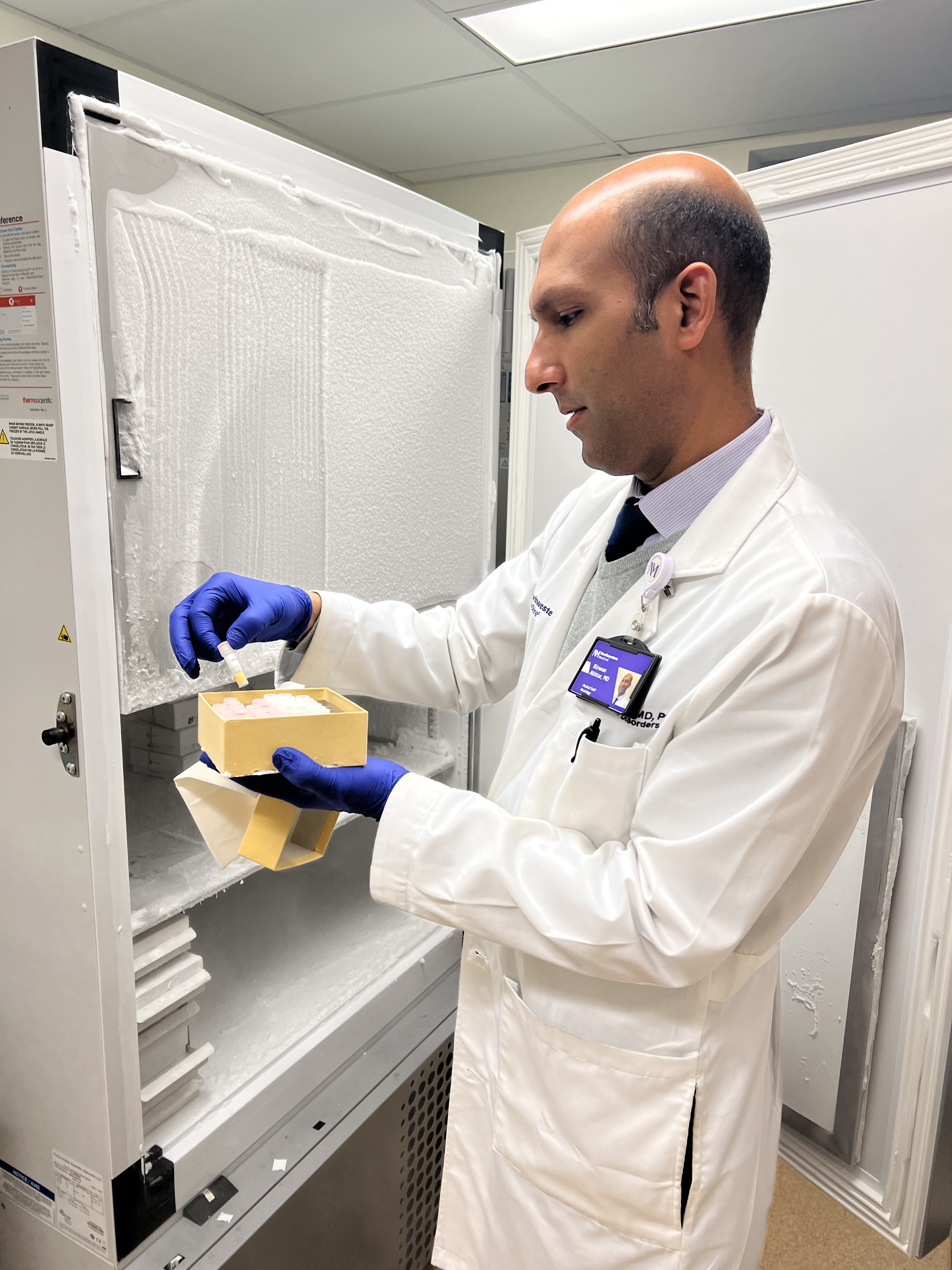 Akhtar's lab uses biobanks to develop biomarkers for neurodegenerative diseases — in particular, biomarkers for the development of the protein alpha-synuclein, which is associated with diseases such as Parkinson's.

"Despite our efforts and the efforts of many labs around the world, no one has yet to develop a reliable biomarker for alpha-synuclein in either blood or in spinal fluid," Akhtar says.

The hope is that amassing and analyzing large quantities of data — in the form of biosamples from healthy people and patients with the disease — will help inform scientists about what will happen to a patient with Parkinson's disease over time, and how to improve the diagnostic accuracy of these diseases when patients first present for evaluation.
"What's unique about Northwestern is the fact that the investigators working on neurogenetics research are also the clinicians seeing the patients," Akhtar says. "It's the same people, it's the same team."
Patient Phenotyping
Epilepsy neurologist Elizabeth Gerard, MD, is an expert in genetic testing for patients. In addition to collecting genotypic information from biological samples, she also works with patients to document their phenotypes — an important piece in the multidimensional puzzle of neurogenetics research in personalized medicine.
Patient phenotyping is the collection of information that best captures the physical presentation of their medical conditions. For epilepsy patients, this can include the nature of a person's seizures and their frequency, EEG and MRI records, family member interviews and behavioral changes over time.
When studied alongside genotypic information, detailed phenotypic data helps scientists identify correlations between genetic variants and in disease presentation. These insights can eventually be used to develop targeted treatments for people living with epilepsy and other neurological diseases.
Drug Discovery
Evangelos Kiskinis, PhD, and his lab are on the front lines of designing therapeutics for patients with neurodegenerative diseases using personalized medicine approaches.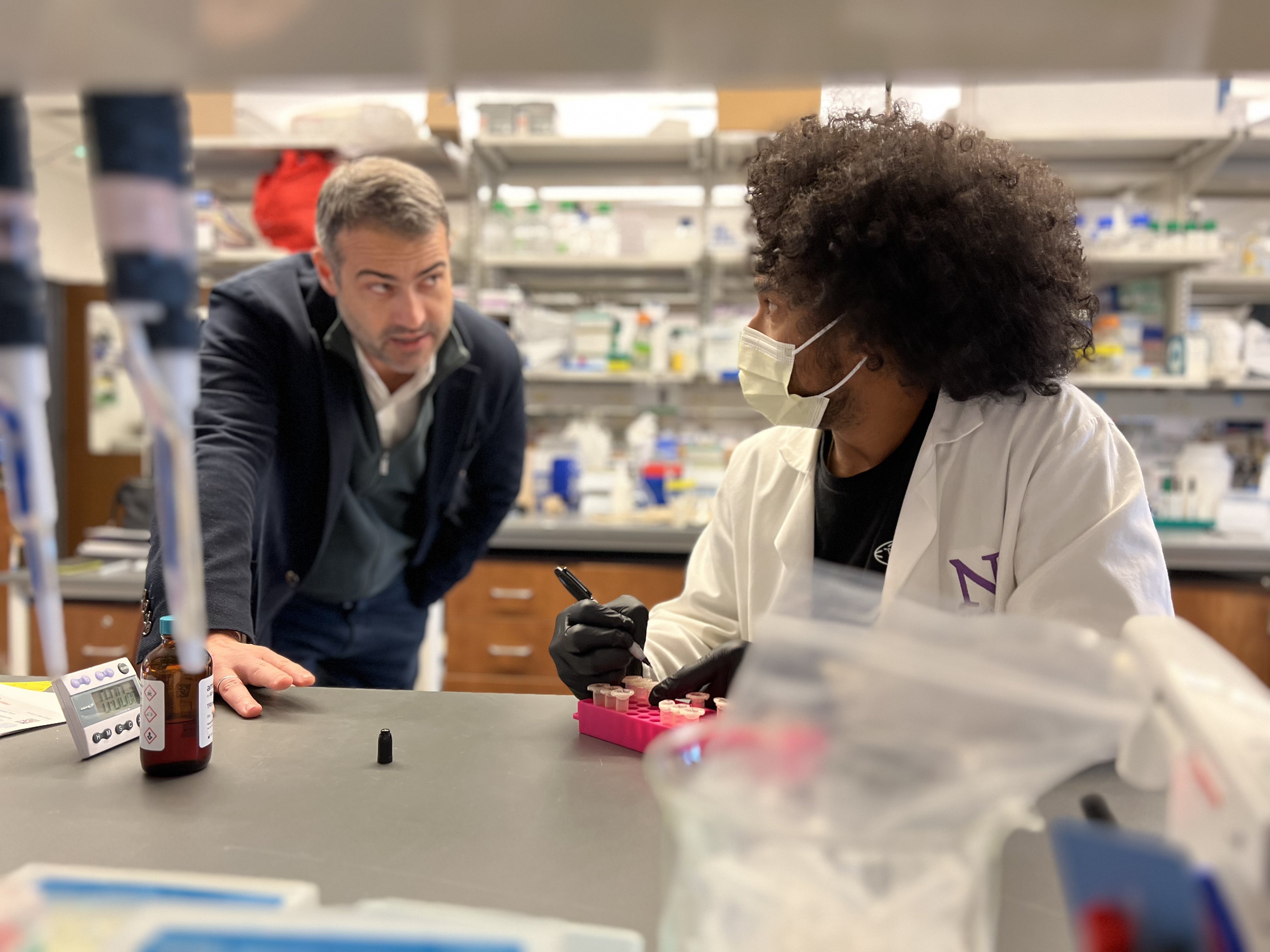 Kiskinis specializes in ALS and rare genetic cases of pediatric epilepsy. To this end, he and his team have taken on several proof-of-principle patient cases and applied the neurogenetics platform.
Using patient-specific induced pluripotent stem cells (iPSC) and differentiated neurons, his lab can conduct genetic sequencing and model disease mechanisms to identify functional mishaps in the context of specific individuals. Then, they can design custom therapies such as anti-sense oligonucleotides or screen therapeutic molecules that are in clinical stages and identify the ones that are most beneficial for each patient.
"By taking this approach, we have been able to screen drugs that are already in clinical trials, or pre-clinical stages and we have identified ones that were effective in improving the health of patients' neurons," Kiskinis says. "This information can help a patient and their neurologist decide what clinical trial or trials they should enroll in."
Clinical Trials
Clinical trials that draw upon genetic leads enable scientists to grow their knowledge of disease manifestation and, ultimately, develop treatments for individual patients with remarkable specificity.
"The recipe for success [in curing diseases] is understanding the disease biology," says Tanya Simuni, MD, who as chief of the Movement Disorders Division has overseen many clinical trials in Parkinson's disease research.
Although finding a treatment to slow the progression of Parkinson's has been elusive, neurogenetics has opened up a new era of hope.
"For the first time ever, in the last approximately five years, there have been therapeutics that are specifically targeting people with particular Parkinson's disease relevant gene variants," Simuni says.
About 5 to 10% of people with Parkinson's carry specific gene variants that are known to be associated with a high risk of the disease. Two of the most common variants are LRRK2 and glucocerebrosidase, or GBA, both of which are being studied by multiple labs at Northwestern.
Patients who visit the Parkinson's Disease and Movement Disorders Center — a designated Parkinson's Foundation Center of Excellence — are introduced to a portfolio of studies based upon their individual disease features. Most patients are eager to participate, Simuni says.
"With clinical trials, there is a sense of active participation," Simuni says. "'I'm not just passively consuming the data — I'm contributing. I'm empowered. I have access to the cutting-edge science of today and the world that is evolving for tomorrow.'"