We are so glad that you are considering Northwestern, and we would like to share the highlights of our program with you.

First and foremost, the top priority of our program is to provide a solid foundation in clinical neurology. Northwestern Memorial Hospital (NMH) is in the heart of downtown Chicago and we serve as a quaternary referral center and are the second-largest provider of charity care in Illinois. This provides exposure to a truly diverse patient population and ensures a robust, well-rounded clinical experience. Our faculty is focused in all subspecialties of neurology, which makes it ideal for prospective residents and fellows to pursue a broad range of clinical and academic interests.

While the quality of training is our top priority, we believe that the true strength of our program is in the highly collaborative and supportive training environment that makes coming to work each day enjoyable. Our relationship with our emergency department is reflected in us being awarded the consulting department of the year from our ED colleagues for the last three years. Our program leadership, namely our program directors, Danny Bega, MD, MS, and Carolyn J. Bevan, MD, MS, and our chairman, Dimitri Krainc, MD, PhD meet with us regularly to elicit resident feedback, which drives change to the program curricula and structure. We have also implemented a wellness liaison position to enhance the resident experience and support for trainees. This structure has led to implementation of a two-person night float system and eliminated all 24-hour call shifts—changes designed and voted upon by the residents. We have also added a dedicated discharge nurse and APNs to assist inpatient teams with discharge and follow up planning so our focus as residents remains on educational tasks.

Residents complete a wide array of scholarly research including clinical trials, global health projects, health equities research, and quality improvement projects. All PGY-3s complete an Evidence-Based Medicine curriculum taught by our NIH-funded physician-scientists. Residents have funding from the department to present scholarly work at subspecialty conferences throughout the year. Furthermore, we have a strong didactic curriculum with daily morning and noon conferences, where lunch is provided (taking advantage of the vibrant Chicago food scene!). The morning conferences are a mixture of basic science lectures, weekly Grand Rounds, and resident presentations of overnight cases. We also have a weekly neuro-anatomy course—a resident favorite—that spans the first six months of the academic year. One of the most unique aspects of our program is a Clinical Neurophysiology course during early PGY-3 year. During this course, residents have an entire dedicated month of time protected from clinical duties (with weekends off!) to learn how to interpret EMGs, sleep studies, both pediatric and adult EEGs, and to enjoy the company of their classmates. Additionally, McGaw Medical Center of Northwestern University offers certificate programs in bioethics, medical education, health equity and advocacy, and global health that several of our residents are completing to support their career goals. We also offer a Physician Scientist Training Program pathway for those who see research as an integral part of their career trajectory.

But most of all, our residents sincerely enjoy what they do, the environment they work in, and they feel supported both inside and outside the hospital by their colleagues and faculty. We both found academic and personal fulfillment at Northwestern throughout our neurology training. We hope you join us.
Christina Lineback, MD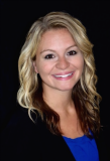 Hometown: Allen Park, Michigan
Undergraduate: University of Michigan
Medical School: University of Michigan
Career Plans: Vascular Neurology
Rafal Sobota, MD, PhD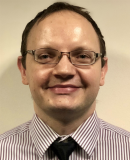 Hometown: Krakow, Poland
Undergraduate: University of Chicago
Medical School: Vanderbilt University
Career Plans: NSICU / Global Health Research
Back to top