Vascular Neurology Fellowship
The McGaw Medical Center of Northwestern University offers a one-year, ACGME-accredited Vascular Neurology Fellowship. The goal of the fellowship is to train future leaders in vascular neurology.
Fellows acquire a comprehensive educational experience. Clinical rotations include the primary stroke service, stroke consult service, telestroke service, neurocritical care unit, and vascular neurology clinic. In addition, fellows gain expertise in neurosonology (TCD lab), post-stroke rehabilitation (SRAL), and have access to a wealth of structured electives (including medical subspecialties such as hematology and cardiology). Fellows participate in a strong didactic program including journal clubs, invited lectures, multidisciplinary clinical case conferences, and quality improvement initiatives.
In addition to outstanding clinical training, our program provides many opportunities for fellows to engage in scholarly activity and tailor their experience. They have opportunities for mentored basic/clinical/translational research with members of the Neurology Department and faculty across Northwestern. Furthermore, they have opportunities to participate in a wide range of clinical trials that span from acute stroke to rehabilitation. They form part of the Stroke Quality Improvement Committee and may participate in QI and Patient Safety projects under faculty supervision.
Rotations:
Inpatient stroke service, NMH

Approximately 6 months (Home call)

Telestroke service

Occurs throughout fellowship

Neurosciences Intensive Care Unit, NMH
Vascular Neurology Clinic, NMH

1 or 2 half-days per week (none during NSICU)

Neurosonology, NMH
Neuro-rehabilitation, Shirley Ryan Ability Lab & NMH
Neurointerventional Radiology, NMH
Elective
Conferences:
Weekly Vascular Neurology Noon Conference (each held once a month - journal club, research meeting, check-in with PD, didactic lecture)
Weekly

Vascular and Critical Care Neurology Case Conference 

Weekly Vascular Neurosurgery conference
Weekly/monthly Quality Improvement/Patient Safety meetings
Fellows are encouraged to participate in ongoing clinical research or to initiate new projects. The goal will be to see this project through to presentation at one or more national meetings as well as publication in a peer-reviewed journal. In addition to databases from investigator-initiated and funded projects at Northwestern, the following databases can form the basis of fellow research projects:
Northwestern ischemic stroke and TIA registry: a complete clinical, laboratory and radiographic database of presentation, hospital treatments and complications, discharge outcomes and disability and quality of life at one, three and 12 months after ischemic stroke and TIA

Northwestern hemorrhagic stroke registry: a complete clinical, laboratory and radiographic database of presentation, hospital treatments and complications, discharge outcomes and disability and quality of life at one, three and 12 months following ICH and SAH

Nationwide inpatient sample (NIS) registry (1989-current): a large (20 percent) sample of all hospitalizations in the United States inclusive of demographics, admission type, discharge diagnosis and hospital procedure codes, costs and discharge outcomes

Get with the Guidelines stroke registry: a large national stroke registry of over a million stroke hospitalization records inclusive of clinical, laboratory and radiographic data, hospital treatments and complications and discharge outcomes; interested fellows may submit proposals for analysis
NMH is a Joint Commission certified Comprehensive Stroke Center and is the highest ranked hospital in Illinois and the Chicago metropolitan area. The Departments of Neurology and Neurological Surgery rank in the top 10 hospitals nationwide according to USWNR.
The breadth of cases presenting to Northwestern span a wide spectrum of cerebrovascular disease from acute ischemic stroke, transient ischemic attack, subarachnoid hemorrhage, intracerebral hemorrhage, intracranial aneurysms, arteriovenous malformations, carotid and intracranial stenosis and intersect with complex conditions such as atrial fibrillation, cardiovascular surgery, malignancy, hematologic disorders and inherited or genetic rare disorders. Our Telestroke Program provides acute consultative services across the region with a spoke-and-hub model. There are over 800 stroke and related conditions treated per year at NMH and over 1,500 outpatient visits for stroke in the Northwestern Medical Group stroke clinic. These clinical opportunities provide ample exposure to vascular neurology over a one-year training program.
Applicants must be board-certified or board-eligible in neurology, neurosurgery or endovascular surgery related to cerebrovascular disease and must demonstrate interest in pursuing a career in vascular neurology.
Residents are selected for the fellowship from eligible applicants based upon their preparedness, ability, aptitude, academic credentials, communication skills and personal qualities. No discrimination is made based upon sex, race, age, religion, color, national origin, disability or veteran status. Approximately half of the eligible applicants are invited for personal interviews.
The program participates in the AAMC's Electronic Residency Application Service (ERAS).
Required documents include:
CV
Personal statement
Three letters of recommendation
A copy of current temporary medical license
Copies of USMLE scores
Interviews will consist of meeting with our faculty and key stroke team members. Specific requests may be made for select candidates interested in pursuing specific research careers. Interviewers rate each applicant independently.
A stroke faculty meeting is held after interviews, at which time applicant ratings are reviewed. Decisions regarding appointments to the fellowship are then made by consensus.
Fellow Perspectives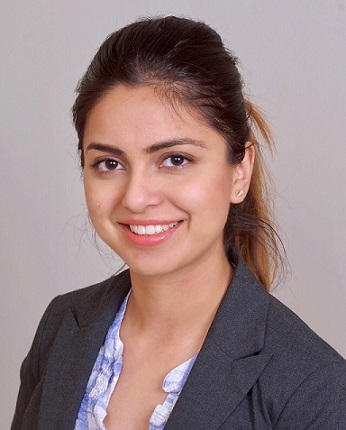 Contact Us
Sebastian Urday, MD
Fellowship Program Director, Vascular Neurology
stroke-neurocritical
sebastian.urday( at )nm.org
Gorden Rhutasel
Fellowship Coordinator
epilepsy-neurophysiology, ms-neuro-immunology, neuromuscular-disease, neuro-oncology, sleep-medicine

312-503-2849
neurologyfellowships( at )nm.org
Physician-Scientist Training & Resources
We offer a wide range of resources, mentorship opportunities and formal training programs to help our residents and fellows excel as physician-scientists. Explore all of the resources and hear from housestaff who are making research a major part of their career development plans.
VISIT THE STARZL ACADEMY SITE