Neuroimmunology/Multiple Sclerosis Fellowship
The Neuroimmunology Fellowship at Northwestern is a one-to-two-year subspecialty training program. The fellow will gain clinical expertise in the comprehensive care of patients with multiple sclerosis (MS) and other related central nervous system (CNS) demyelinating/inflammatory diseases. In addition, the fellow will also be trained in the care of patients with neurological complications of COVID-19, HIV/AIDS and other neuro-infectious diseases.
VISIT THE MS AND NEUROIMMUNOLOGY DIVISION
VISIT THE NEURO-INFECTIOUS DISEASE AND GLOBAL NEUROLOGY DIVISION
Fellows will participate in a monthly journal club and monthly case presentation of interesting demyelinating cases. There are also monthly didactic conferences for residents covering various topics on Neuro-Immunology or Neuro-Infectious Diseases. The fellow will attend as well as give some of these lectures.
The fellow will develop the skills to educate not only their patients, but also residents and medical students. Fellows greatly contribute to the resident and medical student education while they are in the clinic or seeing cases in the hospital.
A focus on clinical trials will be part of the fellowship, as the MS program at Northwestern participates in many studies. The opportunity to take classes in statistics and epidemiology is available through Northwestern University. These provide background information for clinical trial design and implementation.
During the fellowship, the fellow is expected to develop a research project to be presented at one of the national meetings, including AAN and ACTRIMS. In addition the fellow can participate in translational research performed in the Koralnik and Popko laboratories, and to collaborate with our Global Neurology Program in Zambia.
Throughout the fellowship, extensive opportunities exist for the fellow to care for many patients in all stages of neuro-immune diseases and various Neuro-Infectious diseases, gaining broad expertise in their diagnosis and management. The fellow will make decisions about treatment, including both disease and modifying agents, symptomatic and rehabilitative therapies. The fellow will see patients in clinic as well as see interesting inpatient consultations at Northwestern Memorial Hospital.
Fellows will gain experiences in the comprehensive approach to caring for individuals with neuro-immune diseases by working with affiliated experts in neuro-ophthalmology, neuroradiology, neuro-otology, neuro-urology, neuropsychology and neurologic rehabilitation. The Shirley Ryan Ability Lab is a renowned rehabilitation hospital offering both inpatient and outpatient services. The fellow will have an opportunity to spend time in the Ability Lab's MS clinic to gain a unique experience with a physiatrist caring for patients with MS, including the use of orthotics, physical and occupational therapeutics. Exposure to the pediatric demyelinating clinic at Ann & Robert H. Lurie Children's Hospital of Chicago is also part of the fellowship.
In addition, fellows will rotate in a weekly Neuro-Infectious Diseases clinic, and staff cyberconsults from all over the world with Dr. Koralnik.
Candidates must have completed residency program in neurology or child neurology accredited in the United States or Canada.
Residents are selected for the MS fellowship from eligible applicants based upon their preparedness, ability, aptitude, academic credentials, communication skills and personal qualities. No discrimination is made based upon sex, race, age, religion, color, national origin, disability or veteran status. Approximately half of the eligible applicants are invited for personal interviews.
Applications will be accepted in September for positions beginning July 2025.
Application packets should include the following:
CV
Personal statement
Three letters of recommendation
A copy of current temporary medical license
Copies of USMLE scores
Please email application materials to neurologyfellowships@nm.org.
Fellow Perspectives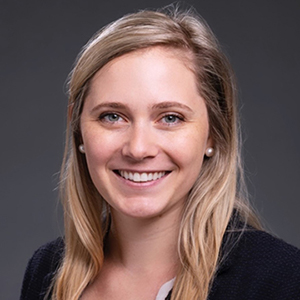 Contact Us
Roumen Balabanov, MD
Fellowship Program Director, Neurommunology/Multiple Sclerosis
Gorden Rhutasel
Fellowship Coordinator
epilepsy-neurophysiology, ms-neuro-immunology, neuromuscular-disease, neuro-oncology, sleep-medicine

312-503-2849
neurologyfellowships( at )nm.org
Physician-Scientist Training & Resources
We offer a wide range of resources, mentorship opportunities and formal training programs to help our residents and fellows excel as physician-scientists. Explore all of the resources and hear from housestaff who are making research a major part of their career development plans.
VISIT THE STARZL ACADEMY SITE